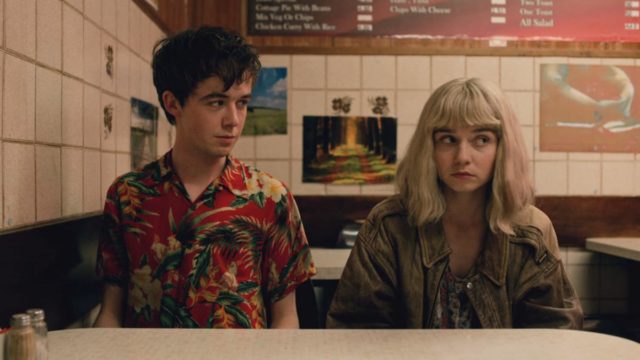 Netflix ultimamente, nonostante molti titoli non meritevoli nel suo catalogo, ci sta proponendo anche prodotti di alta qualità in vari settori. Questo è proprio il caso di The end of the f***ing world.
The end of the f***ing world, serie televisiva britannica nota anche con il nome semplificato di TEOTFW- composta da otto puntate dalla durata di venti minuti- si basa sul fumetto omonimo di Charles Forsman. Si tratta di una commedia nera con forte impronta drammatica, creata da Jonathan Entwistle.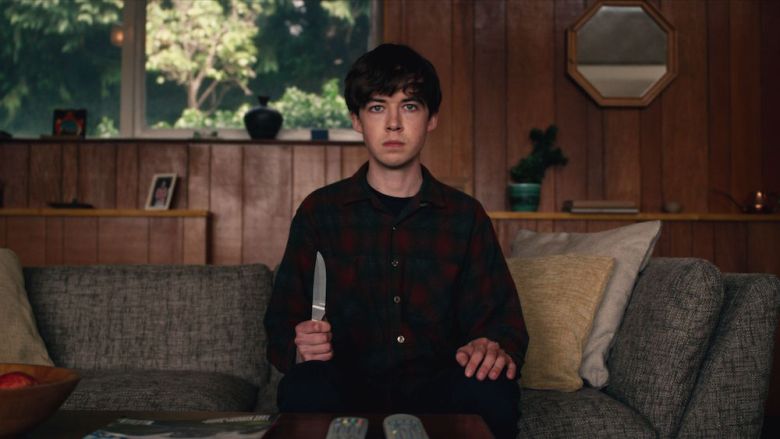 La vicenda di "The end of the f***ing world" è basata sul giovane James (l'incredibile Alex Lawther) e il suo rapporto conflittuale con i propri desideri interiori. James è un ragazzo sociopatico di 17 anni, con manie particolari e proibite, o meglio: crede di essere uno psicopatico. Dopo atti sadici compiuti su animali e atti autolesionistici, James nutre infatti il desiderio di uccidere. Così sceglie come sua vittima la sfacciata, lunatica e ribelle Alyssa (Jessica Barden). Il piano è uno solo: farla innamorare di lui per poi ucciderla.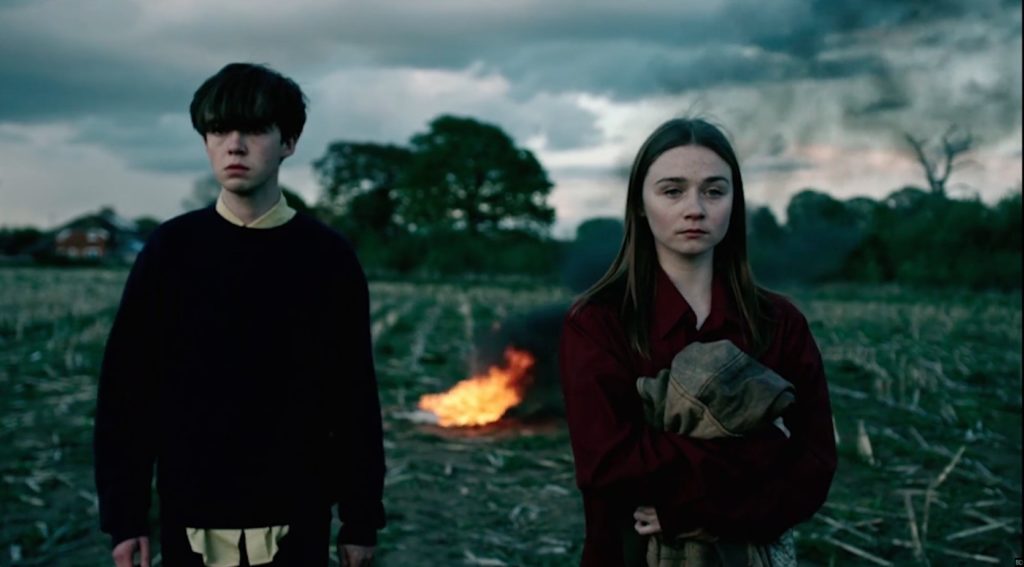 Quello che ci propone Forsman con The end of the f***ing world non è semplice. Entwistle, nelle vesti di ideatore, prendendo gli elementi basici de La rabbia giovane di Terrence Malick (la serie ne sembra quasi un rifacimento), riesce a mostrare il fulcro del fumetto originario ottenendone anche una propria originalità. Pur opera figlia di predecessori- e si vede- come le figure di Bonnie e Clyde e Natural Born Killers, la serie Netflix presenta una propria, vivida, identità.
Personaggi presentati come outsider, reietti della società esterna: un concetto stra-abusato, sì, ma rinnovato grazie al carisma del cast, la regia di classe e un'ottima scrittura.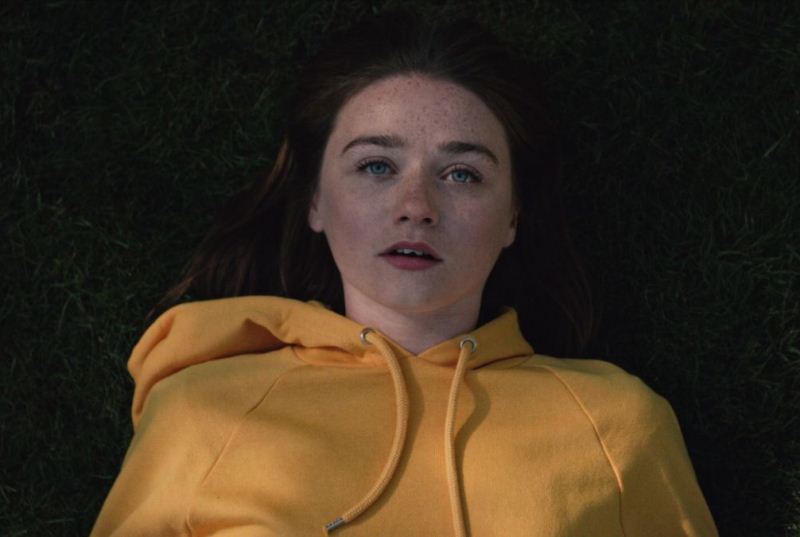 L'opera, breve nella sua complessità, ma ricca nella sua interezza, mostra le conseguenze di traumi infantili irreparabili, di atmosfere malsane e mancata accettazione di sé. Tali elementi sono presi e assemblati sapientemente nei due personaggi, i quali, grazie proprio grazie alla diversità che li separa- e li avvicina-, riescono a costruire la propria stabilità tramite l'avventura, la formazione personale, il pericolo e la morte. Proprio così nel mondo nero di Forsman si sviluppa una grottesca, gelida, storia d'amore, ed Entwistle ne congegna sagacemente gli aspetti- ribellione, nichilismo, fragilità- attraverso una solida narrativa cinematografica.
Ancor più forte è la protesta contro l'andamento "umano" della collettività, la dominante critica verso la società attuale:  predatrice e sempre carnefice.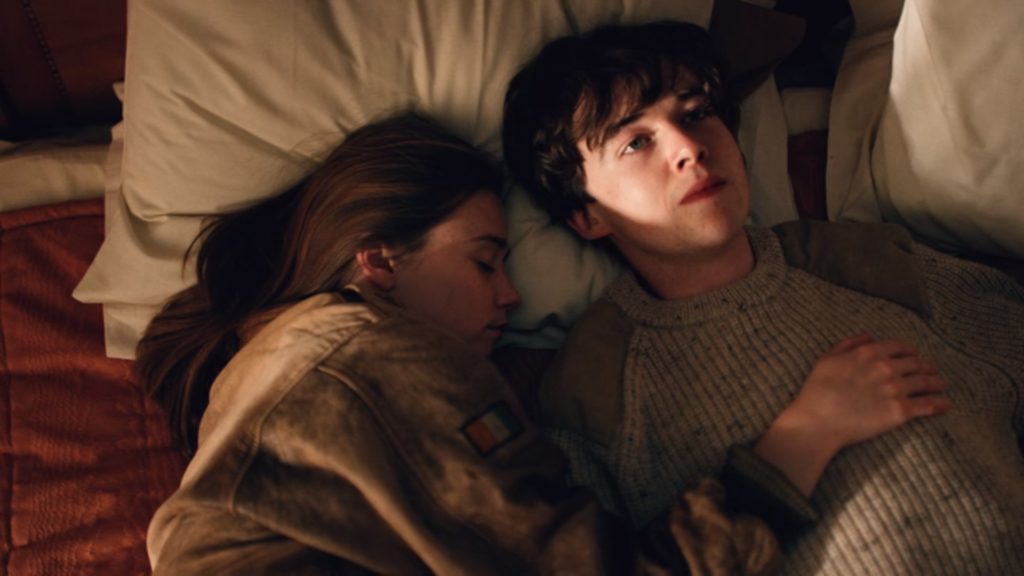 The end of the f***ing world è il simbolo di un'adolescenza ripudiata, perduta e deceduta. Perché "la fine del fottuto mondo" è proprio questo, il passaggio dalla prima adolescenza all'età adulta. La fine di un'era degradante e spericolata, per far posto poi, all'origine e al contempo all'epilogo, di ciò che appare inaspettato, inevitabile e dannatamente vivo. Un manifesto tragico e veritiero sul mancato senso d'orientamento dell'anima.
"I due grandi problemi dell'adolescenza sono: trovarsi un posto nella società e, allo stesso tempo, trovare se stessi", diceva Bruno Bettelheim.