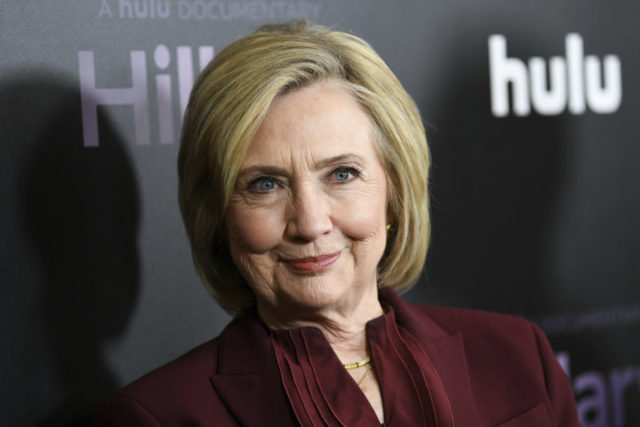 The CW sta sviluppando una serie antologica intitolata The Woman's Hour, che vede Hillary Clinton tra i produttori esecutivi.
La serie prenderà ispirazione da un testo di non-fiction del 2018, scritto da Elaine Weiss, intitolato The Woman's Hour: The Great Fight to Win the Vote, e racconterà la lotta per la ratifica del 19simo emendamento.
Si tratta di una modifica alla Costituzione Americana che vieta il mancato riconoscimento del diritto al voto sulla base del genere.
Secondo la prima descrizione diffusa, la serie celebra coloro che hanno cambiato la storia e hanno avuto forti ripercussioni sulla contemporaneità, facendo appello alla marea crescente di oggi di un pubblico giovane e politicamente attivo.
La stessa Weiss parteciperà come produttrice esecutiva, insieme alla Amblin Television e alla Warner Bros. Television.
A curare il progetto come showrunner, sceneggiatrice e produttrice ci sarà Angelina Burnett, in precedenza coinvolta in Halt and Catch Fire.
Non è l'unico progetto televisivo legato in qualche modo a Hillary Clinton.
Hulu sta sviluppando una serie tv intitolata Rodham, basata su un romanzo che immagina un mondo in cui Hillary Clinton non ha sposato Bill Clinton.
Il romanzo è stato scritto da Curtis Sittenfeld ed è uscito quest'anno, e viene descritto come una parabola moderna sulle scelte, il femminismo e il perché gli Stati Uniti hanno una relazione complessa con le donne al potere.
La serie, secondo la descrizione diffusa, racconterà la storia di una giovane e ambiziosa donna, che sviluppa la sua mente straordinaria alla fine del ventesimo secolo, diventando meno idealista e più cinica e viceversa.
Insomma, si tratta di una specie di ucronia che parte da una prospettiva abbastanza particolare per raccontare una storia diversa sia sulla persona di Hillary Rodham Clinton che sulla politica degli Stati Uniti.