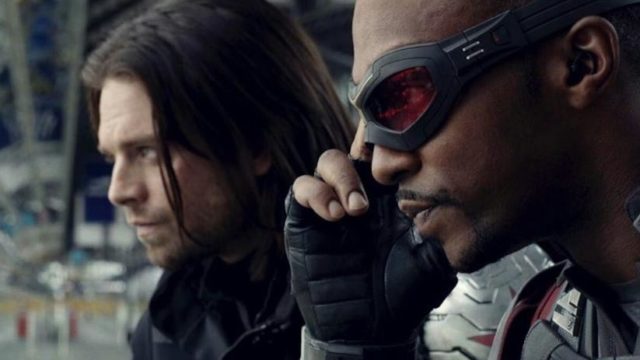 Sebastian Stan, interprete del Soldato d'Inverno nel MCU, ha confermato di aver letto le sceneggiature della serie The Falcon and the Winter Soldier, la prima delle serie Marvel che approderà su Disney+.
Lo show sarà incentrato sul duo formato dal suo personaggio e da quello di Falcon (Anthony Mackie) e, mentre era ospite al Fandemic Tour, l'attore ha confermato quanto segue:
Sì, le ho lette.
L'ho fatto e ne sono entusiasta. Lo show sarà bello e un po' folle.
Tutto quello che posso dire è che è nuovo e diverso da quello che avete visto fino ad adesso.
Voglio dire, sarà totalmente in linea con tutto ciò che è successo e ciò che abbiamo visto e così via, ma questi personaggi stanno ottenendo un 'chilometraggio aggiuntivo' in termini di conoscenza di chi sono ora, di cosa provano, di ciò che pensano, e c'è molta azione, nonché humor.
Sento che piacerà.
Penso che ne sarete felici.
E ci sono alcune cose folli, tipo cose che non ti aspetti assolutamente.
Nel cast della serie, che sarà la prima dei Marvel Studios a fare il suo debutto nell'autunno 2020 su Disney+, oltre ad Anthony Mackie e Sebastian Stan, troveremo Daniel Bruhl, Emily VanCamp, e Wyatt Russell.
La sceneggiatura degli episodi è affidata a Derek Kolstad e Malcolm Spellman, mentre la regia sarà di Kari Skogland.