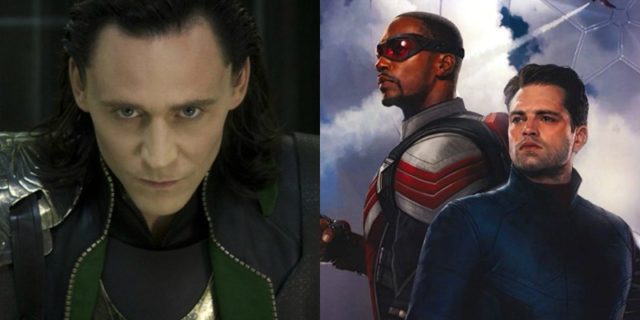 Iniziamo ad avere qualche certezza in più su quando riprenderanno i lavori della serie Marvel Studios interrotte a causa del Coronavirus.
Loki e The Falcon and the Winter Soldier riprenderanno i lavori ad Atlanta, in Georgia, da agosto. In realtà si tratta solo di due tra i vari progetti che riprenderanno sul posto in quel periodo (c'è ad esempio anche Stranger Things).
Le fonti di The Hollywood Reporter segnalano che i lavori di molti show entreranno nella pre-produzione in questo mese, con l'obiettivo di procedere alle riprese già ad Agosto.
Nel caso di The Falcon and the Winter Soldier questo significa la conferma, casomai ce ne fosse ancora bisogno, che la serie slitterà rispetto all'uscita pianificata su Disney+ di agosto.
La serie il mese seguente tornerà anche a Praga per completare le riprese.
Nella serie Loki, Tom Hiddleston riprenderà il ruolo del villain negli episodi che saranno ambientati dopo quanto mostrato in Avengers: Endgame.
Alla regia di Loki ci sarà Kate Herron, mentre Michael Waldron è alla guida del team di sceneggiatori.
Nel cast, oltre a Hiddleston, ci saranno anche Gugu Mbatha-Raw, Owen Wilson, Richard E. Grant e Sophia Di Martino in ruoli ancora avvolti dal mistero.
Hiddleston, durante un'intervista, aveva parlato brevemente della serie dichiarando che lo show risponderà a due domande rimaste in sospeso sul personaggio alla luce degli eventi visti in Avengers: Endgame.
La serie, secondo i piani previsti, dovrebbe arrivare su Disney+ all'inizio del 2021.
È stato confermato che lo show sarà composto da sei episodi da un'ora ciascuno.
The Falcon and the Winter Soldier vede per protagonisti Sam Wilson (Anthony Mackie) e Bucky Barnes (Sebastian Stan), ed è descritta così dalla sinossi ufficiale (che in un primo momento riportava l'autunno come uscita):
In seguito agli eventi di Avengers: Endgame, Sam Wilson/Falcon e Bucky Barnes/Winter Soldier si uniscono in un'avventura globale che mette alla prova le loro abilità – e la loro pazienza – in The Falcon e The Winter Soldier dei Marvel Studios.
Questa nuovissima serie è diretta da Kari Skogland; Malcolm Spellman è lo sceneggiatore principale.
La serie sarà composta da sei episodi. La sceneggiatura degli episodi è affidata a Derek Kolstad e Malcolm Spellman, mentre la regia, come detto anche nella sinossi, è stata affidata a Kari Skogland.
Nel cast principale della serie, oltre a Mackie e Stan, troveremo anche Daniel Bruhl, Wyatt Russell ed Emily VanCamp.