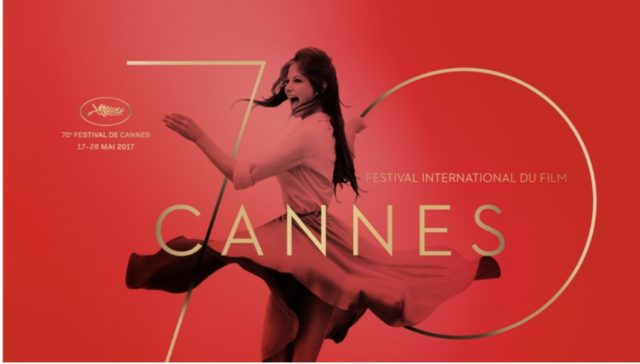 Questa mattina è stata diffusa la lista ufficiale di Cannes 70, quello che salta subito all'occhio è l'assenza per il secondo anno di fila di titoli italiani in concorso, ma evidentemente non c'era ancora molto di pronto. Sorprende l'esclusione del primo film americano di Paolo Virzì, questo si. Per il resto una grande varietà come da sempre contraddistingue uno dei festival più importanti del cinema.
Dal grande maestro Haneke (già due volte palma d'oro) al cinema lucido ma allo stesso tempo disturbante di Yorgos Lanthimos, al nuovo film dell'americano Todd Haynes, ad autori tanto amati quanto odiati allo stesso tempo come Sofia Coppola e Noah Baumbach.
Questo festival segnerà anche lo sbarco sulla croisette di Netflix, in concorso per la prima volta con il coreano Bong Joon-Ho, che dopo Snowpiercer presenterà il suo nuovo attesissimo film: Okjia, con Jake Gyllenhaal e Tilda Swinton tra i protagonisti.
Ma l'evento più atteso è sicuramente uno ed uno solo: la presentazione in anteprima di due episodi della nuova stagione di Twin Peaks in uscita il 21 Maggio negli Stati Uniti. A proposito di serie tv, dopo anni di ingiustificato ostracismo sulla croisette, Cannes quest'anno addirittura raddoppia presentando la seconda stagione di Top Of The Lake: China Girl (recensione prima stagione qui), della regista Jane Campion, che proprio a Twin Peaks deve più di qualcosa.
Infine Iñarritu, che presenterà la sua prima opera in realtà aumentata fotografata da Lubetzki (insieme hanno fatto Revenant, Birdman e Babel): Carne Y Arena. Il futuro è già qui.
Ecco comunque il programma ufficiale del festival:
IN CONCORSO
"Loveless" di Andrei Zvyagintsev
"Good Time" di Benny Safdie & Josh Safdie
"You were never really here" di Lynne Ramsay
"L'Amant Double" di Francois Ozon
"A Gentle Creature" di Sergei Loznitsa
"The Killing of a Sacred Deer" (Mise à mort du cerf sacré) di Yorgos Lanthimos
"Hikari" (Radiance) di Naomi Kawase
"Geu-Hu" (The Day After) di Hong Sangsoo
"Le Redoutabledi" Michel Hazanavicius
"Wonderstruck" di Todd Haynes
"Happy End" di Michael Heneke
"The Beguiled" (L'inganno) di Sofia Coppola
"120 Battements par minute" di Robin Campillo
"Okja" di Bong Joon-Ho
"Aus Dem Nichts" (In the Fade) di Fatih Akin ì
"Les Fantomes D'Ismael" di Arnaud Desplechin
"The Meyerowitz Stories" di Noah Baumbach
FUORI CONCORSO
"How to talk to girl at parties" di John Cameron Mitchell
"Visages, Villages" di Agnès Varda & JR
"Mugen non junin" (Blade of the Immortal) di Miike Takashi
UN CERTAIN REGARD 
"Barbara" di Mathieu Amalric
"A Novia del desierto" (La fiancéè du desert / the desert bride) di Cecilia Atan & Valeria Pivato
"Tesnota" (Étroitesse / Closeness) di Kantemir Balagov
"Aala Kaf Ifrit" (La Belle et la Muete / Beauty and the Dogs) di Kaouther Ben Hania
"L'Atelier" di Laurent Cantet
"Fortunata" (Lucky) di Sergio Castellitto
"Las Hijas De Abril" (Les Filles d'Avril / April's Daughter) di Michel Franco
"Western" di Valeska Grisebach
"Posoki" (Directions) di Stephan Komandarev
"Out" di Gyorgy Kristof
"Sanpo Suru Shinryakusha" (Before we vanish) di Kurosawa Kiyoshi
"En Attendant Les Hirondelles" (The Nature of Time) di Karim Moussaoui
"Lerd" (Dregs) di Mohammad Rasoulof
"Jeune Femme" di Léonor Serraille
"Wind River" di Taylor Sheridan
"Après la guerre" (After the War) di Annarita Zambrano
PROIEZIONI DI MEZZANOTTE
"Prayer Before Dawn" di Jean-Stéphane Sauvaire
"Bulhandang" (The Merciless) di Byun Sung-Hyun
"Ak-Nyeo" (The Villainess) di Jung Byung-Gil
PROIEZIONI SPECIALI
"An Inconvenient Sequel" di Bonni Cohen e Jon Shenk
"12 Jours" (12 Days) di Raymond Depardon
"They" di Anahita Ghazvinizadeh
"Keul-Le-Eo-Ui Ka-Me-La" (Clair's Camera)
"Promised Land" di Eugene Jarecki
"Napalm" di Claude Lanzmann
"Demons in Paradise" di Jude Ratman
"Sea Sorrow" di Vanessa Redgrave