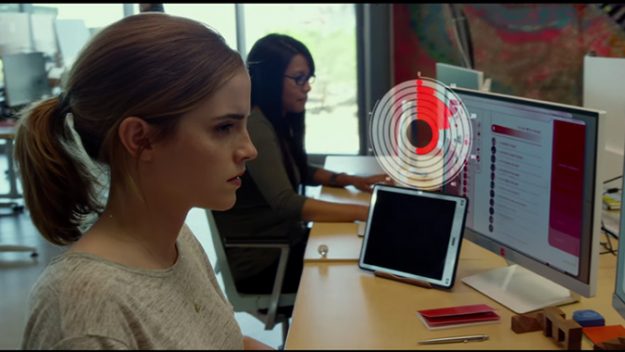 E' approdato finalmente nella rete il teaser trailer italiano del nuovo film che vedrà protagonisti Tom Hanks ed Emma Watson, The Circle.
La pellicola, tratta dal romanzo omonimo di Dave Eggers, uscirà nelle nostre sale il prossimo 27 Aprile.
Di seguito la sinossi del film :
Basato sul bestseller internazionale "Il Cerchio" di Dave Eggers, The Circle è un emozionante thriller psicologico, interpretato da Tom Hanks, Emma Watson, John Boyega e Karen Gillan. Appena fa il suo ingresso nella più grande azienda di tecnologia e social media del mondo, The Circle, Mae (Emma Watson) è incoraggiata dal Fondatore della società Eamon Bailey (Tom Hanks) a rinunciare alla propria privacy e a vivere la sua vita in un regime di trasparenza assoluta. Ma nessuno è veramente al sicuro quando tutti hanno la possibilità di guardare.
Regista della pellicola sarà James Ponsoldt (The Spectacular Now). Karen Gillan e John Boyega affiancheranno nel cast Hanks e la Watson.
Di seguito il teaser trailer :