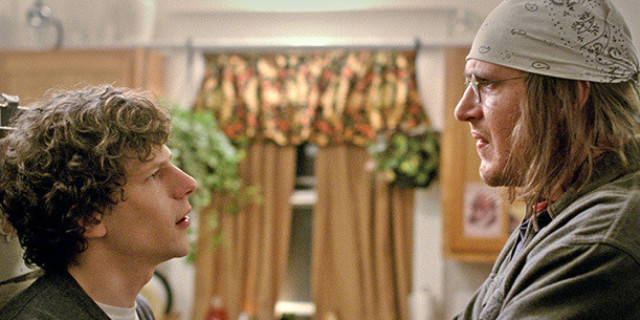 Una notizia a me molto cara, è arrivato infatti il primo trailer in lingua originale di The End of the Tour, film che porta al cinema la figura complessa di uno degli ultimi geni della letteratura americana e mondiale: David Foster Wallace, scrittore morto suicida nel 2008 a soli 46 anni.
Il film, adattamento del libro del giornalista di Rolling Stone David Lipsky "Come diventare se stessi", è la cronaca dei cinque giorni da lui trascorsi in compagnia di DFW mentre questi era in giro per gli Stati Uniti per promuovere il suo romanzo: "Infinite Jest".
Ad interpretare David Foster Wallace sarà Jason Segel (How met your mother), mentre Jesse Eisenberg sarà lo scrittore statunitense David Lipsky.