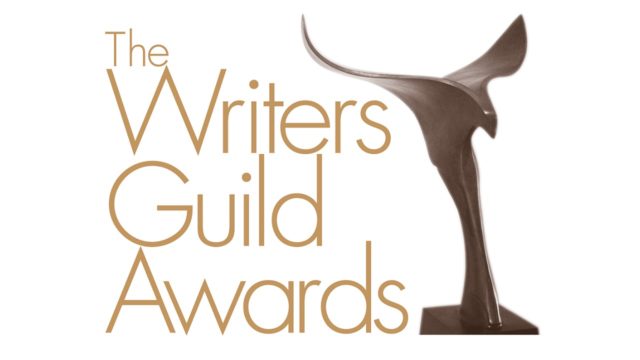 Sono state annunciate pochi giorni fa tutte le nominations della Writers Guild of America, il sindacato degli sceneggiatori, la cui premiazione si terrà il 19 febbraio.
C'è da segnalare come la WGA faccia le stesse distinzioni degli Oscar nell'assegnare i premi per la miglior sceneggiatura, dividendone in film originali e adattamenti e di come essi siano dei forti influenzatori per gli Oscar stessi: in genere i vincitori corrispondono anche ai vincitori degli Oscar nelle medesime categorie.
Scorrendo le nomination possiamo notare come oltre ai soliti noti  Manchester By the Sea, La La Land e Moonlight siano presenti anche sorprese quali: Loving e Hell or High Water per le sceneggiature originali e Deadpool per miglior adattamento.
Qui sotto la lista di tutte le nomination:
SCENEGGIATURA ORIGINALE

Hell or High Water, Written by Taylor Sheridan; CBS Films
La La Land, Written by Damien Chazelle; Lionsgate
Loving, Written by Jeff Nichols; Focus Features
Manchester by the Sea, Written by Kenneth Lonergan; Amazon Studios/Roadside Attractions
Moonlight, Written by Barry Jenkins, Story by Tarell McCraney; A24
SCENEGGIATURA ADATTATA
Arrival, Screenplay by Eric Heisserer; Based on the Story "Story of Your Life" by Ted Chiang; Paramount Pictures
Deadpool, Written by Rhett Reese & Paul Wernick; Based on the X-Men Comic Books; Twentieth Century Fox Film
Fences, Screenplay by August Wilson; Based on his Play; Paramount Pictures
Hidden Figures, Screenplay by Allison Schroeder and Theodore Melfi; Based on the Book by Margot Lee Shetterly; Twentieth Century Fox Film
Nocturnal Animals, Screenplay by Tom Ford; Based on the Novel Tony and Susan by Austin Wright; Focus Features
DOCUMENTARIO
Author: The JT LeRoy Story, Written by Jeff Feuerzeig; Amazon Studios
Command and Control, Telescript by Robert Kenner and Eric Schlosser, Story by Brian Pearle and Kim Roberts; Based on the book Command and Control by Eric Schlosser; American Experience Films
Zero Days, Written by Alex Gibney; Magnolia Pictures