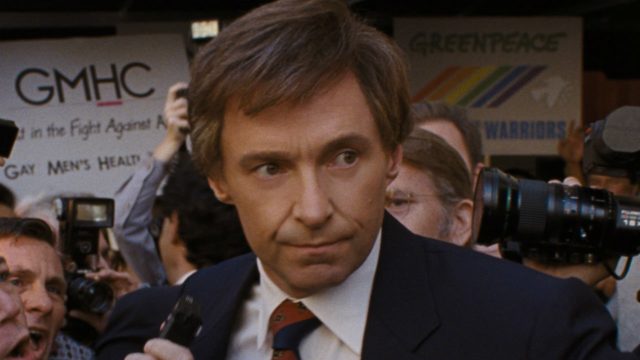 Innaugurerà il Torino Film Festival il prossimo 23 novembre, The Front Runner, il film con Hugh Jackman, che arriva con un nuovo trailer italiano.
La sinossi ufficiale:
l candidato all'Oscar Hugh Jackman protagonista del thriller drammatico The Front Runner nel ruolo del carismatico politico Gary Hart. Il film, diretto dal regista candidato all'Oscar Jason Reitman, segue l'ascesa e la caduta del senatore Hart, capace di catturare l'immaginazione dei giovani votanti e considerato il favorito tra i democratici alle elezioni del 1988. La sua campagna passa in secondo piano a causa della relazione extraconiugale che intrattiene con Donna Rice.
Quando la vita privata si mescola con quella politica, il senatore Hart è costretto a rinunciare alla sua candidatura – un evento che ha un impatto durevole e profondo nella politica americana ma anche in quella mondiale.