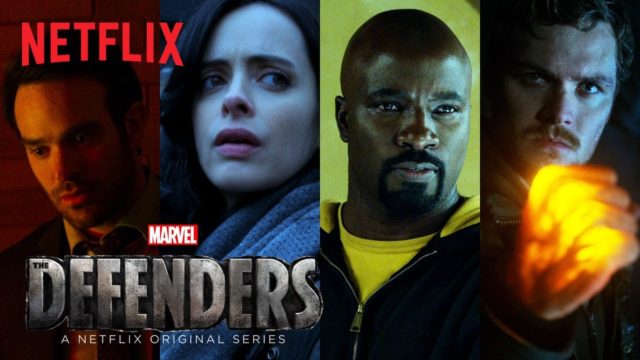 Durante il Comic-Con, che si sta svolgendo in questi giorni a San Diego, è stato presentato al pubblico il primo trailer ufficiale dell'attesissima serie The Defenders.
La serie, composta da 8 puntate, racconterà la genesi del gruppo dei Difensori (formato da Luke Cage, Jessica Jones, Iron Fist e Daredevil), nato per contrastare una nuova terribile minaccia che pende su New York City.
Confermati tutti i protagonisti delle serie Netflix. Ritroveremo Charlie Cox nei panni di Matt Murdock, Krysten Ritter come Jessica Jones, Mike Colter come Luke Cage e Finn Jones come Danny Rand. New entry, nel ruolo dell'antagonista, Sigourney Weaver.  
Marvel e Netflix, con questa serie, hanno voluto riproporre la formula usata per il Marvel Cinematic Universe, dove al termine di un primo ciclo di film gli eroi si univano per formare gli Avengers.
Detto ciò vi lascio il trailer in lingua originale:
The Defenders arriverà sugli schermi di tutto il mondo il 18 Agosto 2017.