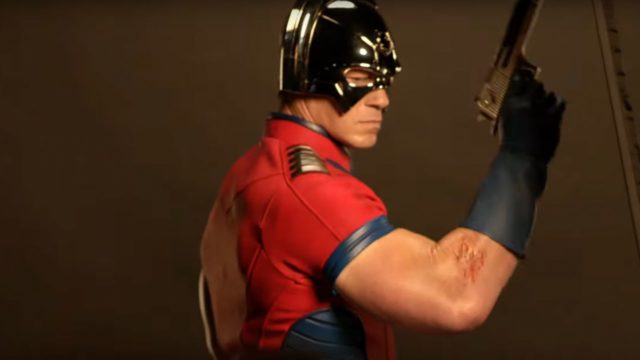 Le riprese di Peacemaker, la serie tv spin-off di The Suicide Squad, sono iniziate: a rivelarlo è lo stesso James Gunn in un post su Twitter nel quale racconta come ha passato il lockdown.
Cinque mesi fa, durante la quarantena, ho iniziato a scrivere una serie tv, principalmente per divertimento, nelle pause tra la scrittura di Guardiani della Galassia 3 e il montaggio di The Suicide Squad.
Ho scritto la prima stagione di Peacemaker in otto settimane.
E ora eccomi qui, durante il primo giorno di riprese.
La vita è surreale.
Iniziamo! (in sicurezza)
Un progetto nato per divertimento che però è stato subito ordinato da HBO Max, che la proporrà nei mesi successivi all'uscita di The Suicide Squad: missione suicida, prevista per il 6 Agosto.
HBO Max ha ordinato direttamente otto episodi della serie, che viene descritta come una action comedy d'avventura incentrata sulle origini di Peacemaker (John Cena), un uomo che crede nella giustizia ad ogni costo, ma che non si preoccupa di uccidere per ottenerla. Nella serie rivedremo anche personaggi del film interpretati da Jennifer Holland e Steve Agee, mentre faranno il loro debutto Danielle Brooks (Orange Is the New Black), Robert Patrick (Terminator 2), e Chris Conrad (Patriot).
Come già noto da diverso tempo, il nuovo film sarà una via di mezzo tra un sequel e un reboot, e nel cast figureranno attori del primo film (anche se non proprio tutti).
Tra i ritorni nel cinecomic diretto da James Gunn avremo Margot Robbie (Harley Quinn), Joel Kinnaman (Rick Flag), Viola Davis (Amanda Waller) e Jai Courtney (Boomerang).