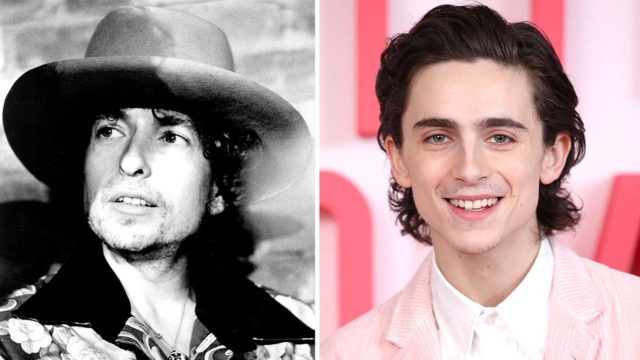 Timothée Chalamet interpreterà Bob Dylan nel film Going Electric diretto da James Mangold. Reduce dal successo di Le Mans '66 il regista metterà in scena un nuovo biopic musicalie dopo il bellissimo Quando l'amore brucia l'anima – Walk the Line del 2005 sul turbolento rapporto tra Johnny Cash e June Carter, interpretati da Joaquin Phoenix e Reese Witherspoon. Non è ancora chiaro se Chalamet canterà o meno le grandi canzoni di Dylan, ma starebbe già prendendo lezioni di chitarra. Sembra certa invece la collaborazione diretta di Dylan. La storia dovrebbe concentrarsi sui celebri giorni della svolta elettrica del musicista, quando, deludendo i molti fan, passò dall'essere una stimata icona del folk a genio del rock, scrivendo una delle pagine più importanti della storia musicale dello scorso secolo.
Il 25 luglio del 1965 Dylan infatti al Newport Folk Festival imbracciò una chitarra elettrica adeguando la sua musica alla British invasion di band come i Beatles, i  The Rolling Stones, The Kinks e The Animals.
Per Timothée Chalamet si tratta, se possibile, di un'ennesima conferma, essendo infatti al suo 16mo film in appena 5 anni. L'attore newyorkese classe 1995 è attualmente al cinema con Piccole donne di Greta Gerwig e su Netflix con Il re (The King) di David Michôd.