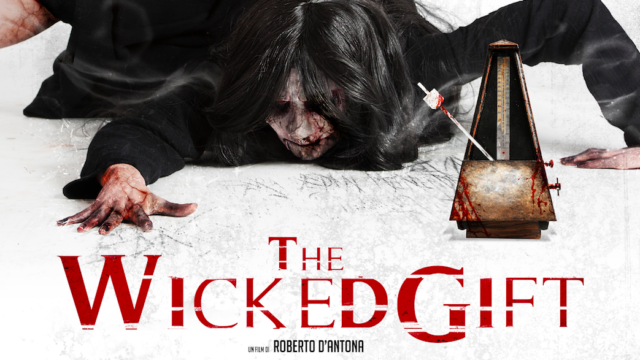 The Wicked Gift, il nuovo film horror italiano diretto da Roberto D'Antona, e prodotto da Movie Planet in collaborazione con L/D Production, uscirà ufficialmente nelle sale italiane il prossimo 5 aprile.
"Siamo pronti per sbarcare nelle sale" afferma fiducioso Roberto D'Antona, che della pellicola è sia direttore che il protagonista – "e mi auguro che The Wicked Gift piacerà al pubblico italiano e, in particolare, agli amanti di Thriller psicologici/sovrannaturali".
Il film, proiettato in anteprima nazionale al Fantafestival di Roma, dove ha registrato un buon successo di pubblico e critica, indaga il rapporto tra la realtà, il sogno e le paure nate dal passato, con incursioni nel cinema di fantasmi.
Possono gli incubi di un giovane avere ripercussioni orribili su tutti quelli che vivono accanto a lui? Quelli che emergono dal suo subconscio sono solo fantasmi del passato o c'è qualcosa di più terribile in agguato?
Per scoprirlo non ci resta che aspettare il 5 aprile.