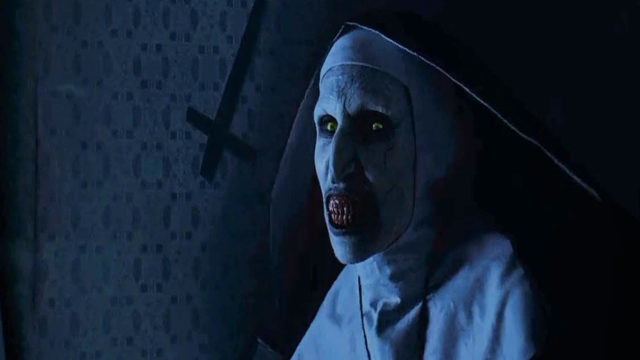 The Nun arriverà nelle sale il 20 settembre, lo spin-off di uno degli horror più celebri degli ultimi anni, The Conjuring, e promette di spaventare con la suora diabolica.
Di seguito il primo trailer ufficiale:
Quando una giovane suora di clausura si toglie la vita, in un'abbazia della Romania, un prete con un passato burrascoso e una novizia sul procinto di prendere i voti, vengono inviati dal Vaticano per fare luce sull'evento. Insieme scopriranno il diabolico segreto dell'ordine. Mettendo a repentaglio non solo le proprie vite, ma anche la loro fede e le loro anime, si troveranno ad affrontare una forza malvagia che ha le sembianze della stessa suora demoniaca che ha terrorizzato il pubblico in "The Conjuring – Il caso Enfield" mentre l'abbazia diventerà un terrificante campo di battaglia tra i vivi e i dannati.