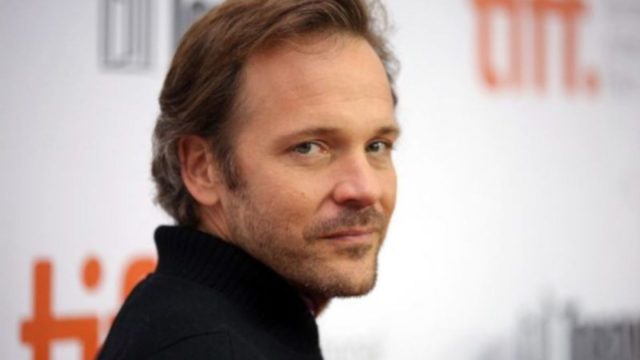 Peter Sarsgaard è stato di recente ospite del The Late Show with Stephen Colbert e su invito del conduttore Stephen Colbert ha parlato di The Batman.
Nella pellicola di Matt Reeves l'attore interpreta un nuovo personaggio che ha descritto in questi termini:
Sono un procuratore distrettuale, praticamente un politico che ha problemi a dire la verità.
Colbert ha poi parlato della moglie dell'attore, Maggie Gyllenhaal, che ha interpretato Rachel in Il Cavaliere Oscuro, e ha chiesto quale personaggio farà maggiore presa sui loro figli. Sarsgaard ha ribattuto che il suo personaggio è una persona piuttosto sgradevole.
The Batman uscirà il 21 Giugno 2021.
Il film è diretto da Matt Reeves, Robert Pattinson interpreta il vigilante e detective di Gotham City, Batman, e il miliardario Bruce Wayne.
Della trama del nuovo film non sappiamo ancora nulla, se non qualche voce uscita tempo fa secondo cui un giovane Batman indagherà su alcune misteriose morti a Gotham City e dovrà scavare in profondità nell'oscurità della metropoli per scoprire indizi e risolvere una possibile cospirazione legata alla storia di Gotham e ai suoi criminali.