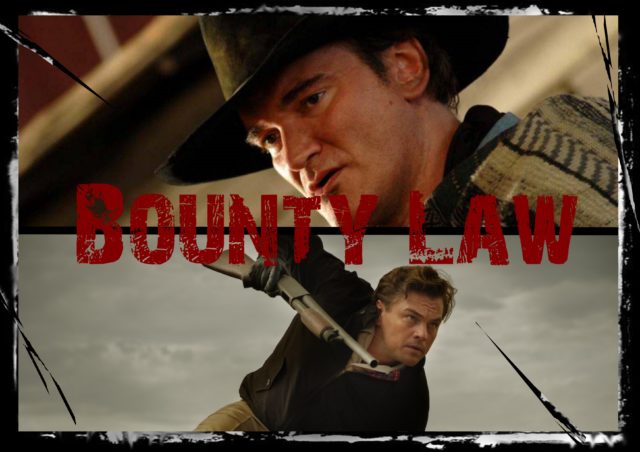 Intervistato da Deadline il regista conferma che dirigerà tutti gli episodi di Bounty Law, serie ispirata allo show western inserito all'interno di C'era una volta a… Hollywood. Non è stato ancora deciso se sarà ancora una volta Leonardo DiCaprio a vestire i panni di Rick Dalton/Jake Cahill.
"Lo voglio fare assolutamente, ma mi ci vorrà almeno un anno e mezzo. Lo show è già stato introdotto in C'era una volta a… Hollywood, ma non lo considero una parte vera e propria del film."
Ad ispirare il regista sono state le vecchie serie western come Wanted: Dead or Alive, The Rifleman e Tales of Wells Fargo.
«Mi piacevano anche prima, ma per preparare C'era una volta a… Hollywood mi sono appassionato ancora di più a quei telefilm. Guardi quelle puntate e pensi: c'è una densità narrativa altissima, in 22 minuti appena. Perciò mi sono chiesto: sarei in grado di farlo anch'io? Ho finito per scrivere cinque episodi da mezz'ora ciascuno. E sarò io a dirigerli tutti».
Per Tarantino sarebbe un ritorno alla televisione dopo visto che si era cimentato dirigendo un episodio di E.R. – Medici in prima linea e due di CSI – Scena del crimine.