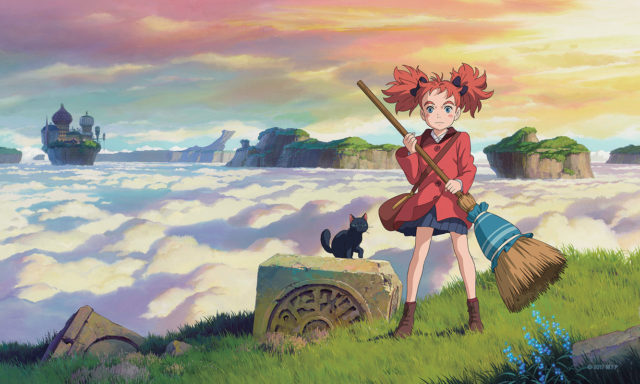 Lo Studio Ponoc, fondato da un gruppo di ex allievi del maestro Miyazaki, presenta il primo trailer di Mary and the Witch's Flower.
https://www.youtube.com/watch?v=Cm0YYNgNr7A
L'estate di Mary viene sconvolta dal ritrovamento di un fiore misterioso. La bambina rimpiangerà la routine quotidiana e le continue attenzioni della prozia Charlotte, quando un vecchio manico di scopa la catapulterà tra le nuvole, davanti all'uscio della prestigiosa scuola di magia Endor College, diretta da Madama Mumblechook e dal Dottor Dee. Dopo Una piccola bugia di Mary avrà conseguenze terribili, ai quali solo lei potrà rimediare.
Il film, che in versione inglese vanta voci del calibro di Kate Winslet e Jim Broadbent, uscirà in Italia il 5 marzo 2018.