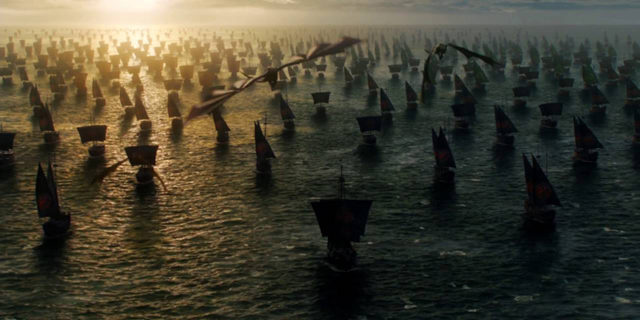 Sarà Amanda Segel (Helstrom) a scrivere la sceneggiatura di 10.000 Ships, uno degli spinoff di Game of Thrones in fase di sviluppo.
La potenziale serie HBO racconterà la storia della regina guerriera Principessa Nymeria e dei sopravvissuti di Rhoynar che partono da Essos con destinazione Dorne dopo la vittoria dei valyriani.
La migrazione è avvenuta circa 1.000 anni prima degli eventi raccontati nella saga Cronache del ghiaccio e del fuoco scritta da George R.R. Martin.
Nello show andato in onda su HBO Arya Stark, il personaggio interpretato da Maisie Williams, dava il nome Nymeria al suo metalupo.
Segel ha scritto show come The Good Wife e The Mist, oltre ad aver sviluppato una serie televisiva basata sul videogioco di Ubisoft Skull and Bones.
HBO sta sviluppando due ulteriori spinoff dello show intitolati 9 Voyages ovvero Sea Snake e Flea Bottom, mentre House of the Dragon è attualmente nella fase delle riprese.
La tv via cavo americana sembra stia anche valutando la possibilità di adattare per il piccolo schermo Tales of Dunk & Egg e una serie animata.